Key events
Fireworks explode over Sky Tower in central Auckland, New Zealand, as New Year celebrations begin.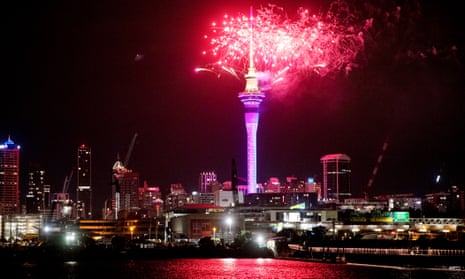 The time in Seoul, South Korea, is only just coming up to 10pm but already crowds are beginning to gather to celebrate.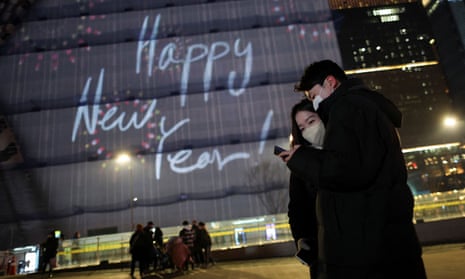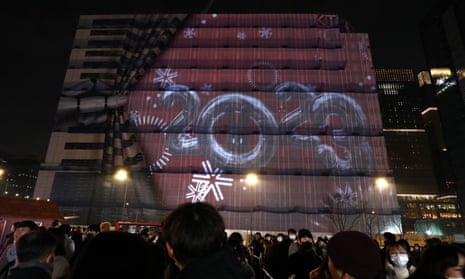 The sun sets behind Wat Arun or the temple of dawn on New Year's Eve in Bangkok.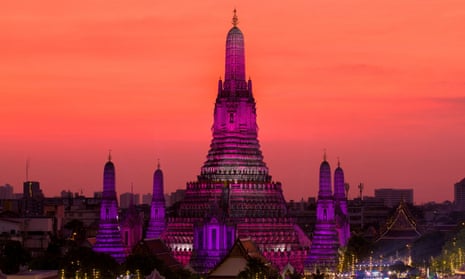 It looks like it was a good turnout as families came out to see the early bird fireworks in Australia this evening.
Here are some more photos from the event.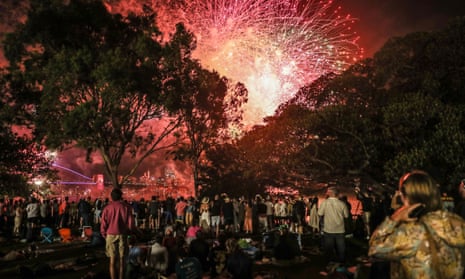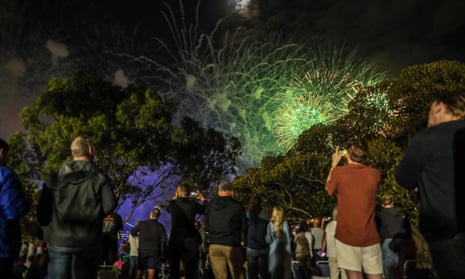 Here are some snaps of the family fireworks display taking place in Sydney, Australia.
It is held three hours before midnight so that young children get a chance to join in the festivities before their bed times.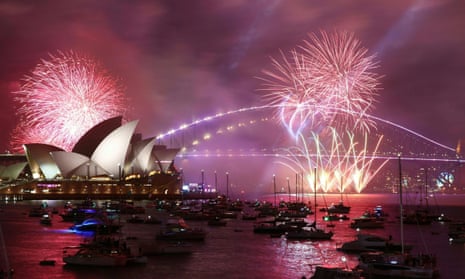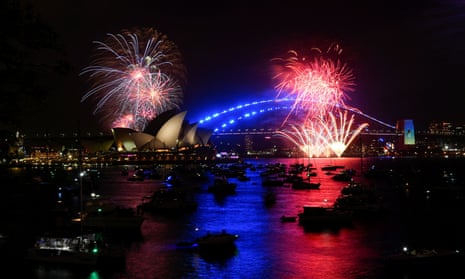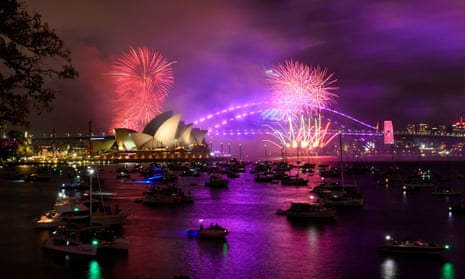 It might mark an arbitrary point in the motion of the Earth around the sun, but as the year 2022 turns into 2023 as ever it will result in celebrations, fireworks, broken resolutions and quite a bit of staying up late to see in the new year, wherever you are on the globe.
It is already 2023 in Kiritimati (a big happy new year to all our readers on the islands), with many major cities around the world about the kick off their own celebrations. In the next few hours, the new year will be rung in across the Pacific in places including New Zealand, Australia and Tonga.
I will be bringing you the best photos from around the world and all the latest scenes of celebration as we bid farewell to 2022 and see in the new year.