The coach's wife allegedly told investigators the principal promised to give their careers a boost.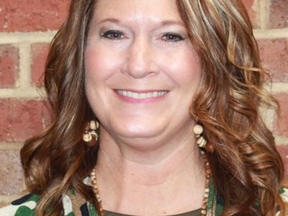 Article content
A Georgia elementary school principal and her phys. ed teacher lover have been kicked to the curb after lurid allegations they engaged in sex trysts on campus proved true.
Article content
The couple's hormone-charged hijinks were revealed after principal Dr. Dana Simmons told her bosses that PE teacher Dylan Charles had bugged her office.
Article content
Simmons was worried that Charles had accessed details on Banks County Board of Education matters that were confidential.
But the much-married Charles spilled the beans about the couple's classroom capers and said they had been having a sexual affair for several years, providing proof with snapshots of the pair kissing.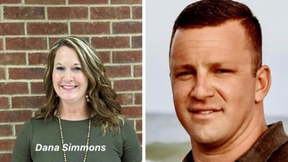 According to WSBTV, Simmons initially denied the sex romps, instead claiming the pair had an "inappropriate friendship." She did not elaborate on exactly what that meant.
Then, the coach shared with investigators X-rated snapshots of a man and woman engaged in sex. While the faces were blurry, he admitted it was himself and Simmons.
Article content
For the cherry on top, he showed school board brass a photo of Simmons naked in her private school washroom, along with another picture of Simmons performing oral sex on a man in a car, and a video of the pair in action.
The principal then fired back with a photo of a shirtless Charles wearing a superhero cape. Simmons finally admitted the pair enjoyed a sexual relationship.
According to Simmons, it was Charles' wife who arranged the sexual encounters. His wife allegedly watched while the duo had sex.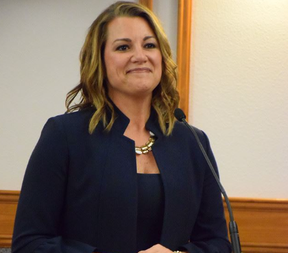 A school secretary told investigators she had seen a text message from Charles' wife asking Simmons if she wanted to have sex with the coach.
The coach's wife allegedly told investigators that the perverted principal manipulated the couple into the love triangle by promising to give their careers a boost.
Article content
And the wife admitted watching the sexual encounters and recording them for posterity.
A former school paraprofessional told investigators that Simmons allegedly asked her to join a swinger's club. She left the school because she believed the principal was unprofessional.
RECOMMENDED VIDEO
School investigators concluded there was enough evidence to prove that the principal and coach had a sexual relationship — and that included trysts on school property.
The school board said that Simmons and Charles "are no longer teaching Banks County students."
The statement said: "The safety and wellbeing of our students is always our first priority. The investigation into this event did not yield any indication that student safety or security was compromised."
bhunter@postmedia.com
@HunterTOSun