Ukraine will fight for all territory, stalemate 'not an option', Zelenskyy says
June 7, 2022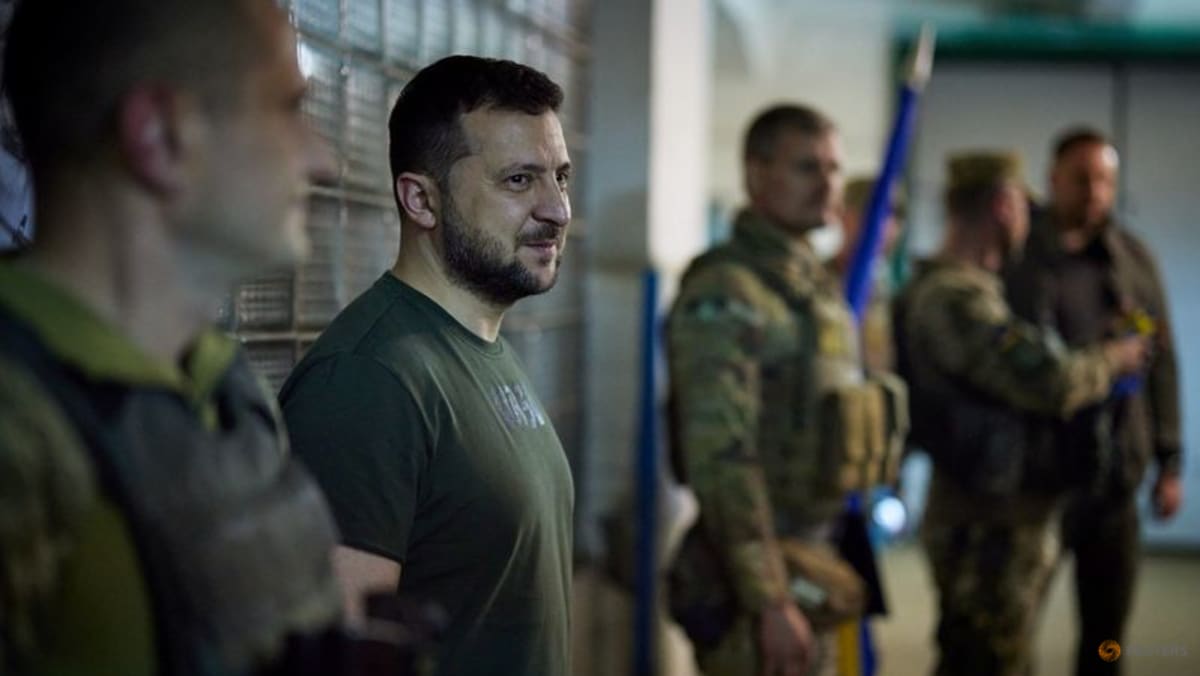 "HOLDING THE LINE"
The city's mayor, Oleksandr Stryuk, told Ukrainian television on Tuesday Ukrainian forces were doing all they could to hold their ground: "Our armed forces have strengthened their positions and are holding the line."
Another local official, Roman Vlasenko, said Ukrainian forces were in control of the city's industrial zone and the Azot chemical plant. Reuters could not independently verify his statement.
Ukrainian officials had said their forces staged the surprise counter-attack last week, driving the Russians from a swath of the city centre.
Before that, Russia had seemed on the verge of encircling Ukraine's garrison in Luhansk, attempting to cut off the main road to Sievierodonetsk and its twin city Lysychansk across the Siverskiy Donets river. On Sunday Zelenskyy made a surprise visit to Lysychansk, personally demonstrating that Kyiv still had an open route to its troops' redoubt.
Russia launched its invasion on Feb 24 saying it aimed to "disarm" and "denazify" Ukraine, but its troops were defeated on the outskirts of Kyiv in March.
It has since ramped up an assault on the east, demanding Kyiv recognise its territorial claim to the Crimea peninsula, and the claims of its separatist proxies in Luhansk and Donetsk, southeastern provinces together known as the Donbas.
Russia has been pressing from three main directions – east, north and south – to try to encircle the Ukrainians in the Donbas.
In its nightly update, the Ukrainian military said two civilians were killed in Russian shelling in the Donbas and Russian forces had fired at more than 20 communities, using artillery and air strikes.
In Druzhkivka, in the Ukrainian-held pocket of Donetsk province, residents were picking through the wreckage of houses obliterated by the latest shelling.
"Please help, we need materials for the roof, for the house, there are people without shelter," shouted Nelya, outside her home where the roof had been shredded. "My niece, she has two small children, she had to cover one of her children with her own body."
Nearby, Nadezhda picked up a children's pink photo album and kindergarten exercise book from the ruins of her house, and put them on a shelf somehow still standing in the rubble.
"I do not even know where to start. I am standing here looking but I have no idea what to do. I start crying, I calm down, then I cry again."